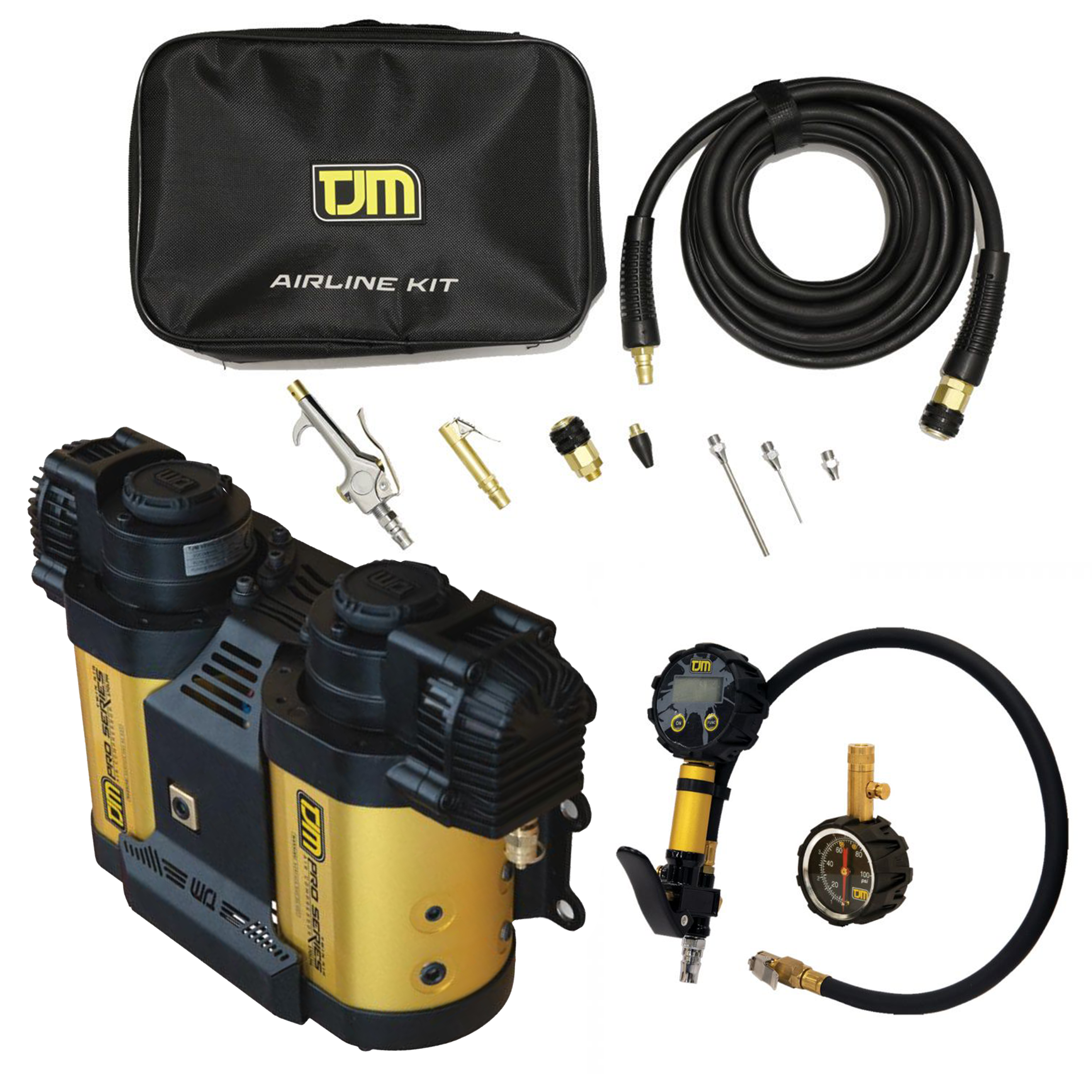 ---
Twin Air Compressor for RAM 1500 DT
---
If you're looking to inflate your tyres and airbags when heading off road, then you need a Twin Air Compressor. We have built a special mounting bracket which hides the compressor in front of the RHS tail light, so you don't jeopardise tub space.
Twin Compressor running at 170 litres per minute.
Custom Outback Kitters bracket, powdercoated black with ventilation slots for optimum cooling.
Includes Tyre Inflation Digital Gauge and Deflator.
Includes Airline Kit with 6m Heat-Resistant Hose & Various Fittings.
Includes professional installation at SCD Performance with Compressor Outlet on rear bumper or inside RAM box.
**This will not work with air suspension models**
The kit cannot be shipped at this point in time. We are working on fitting instructions and packaging suitable for shipping.