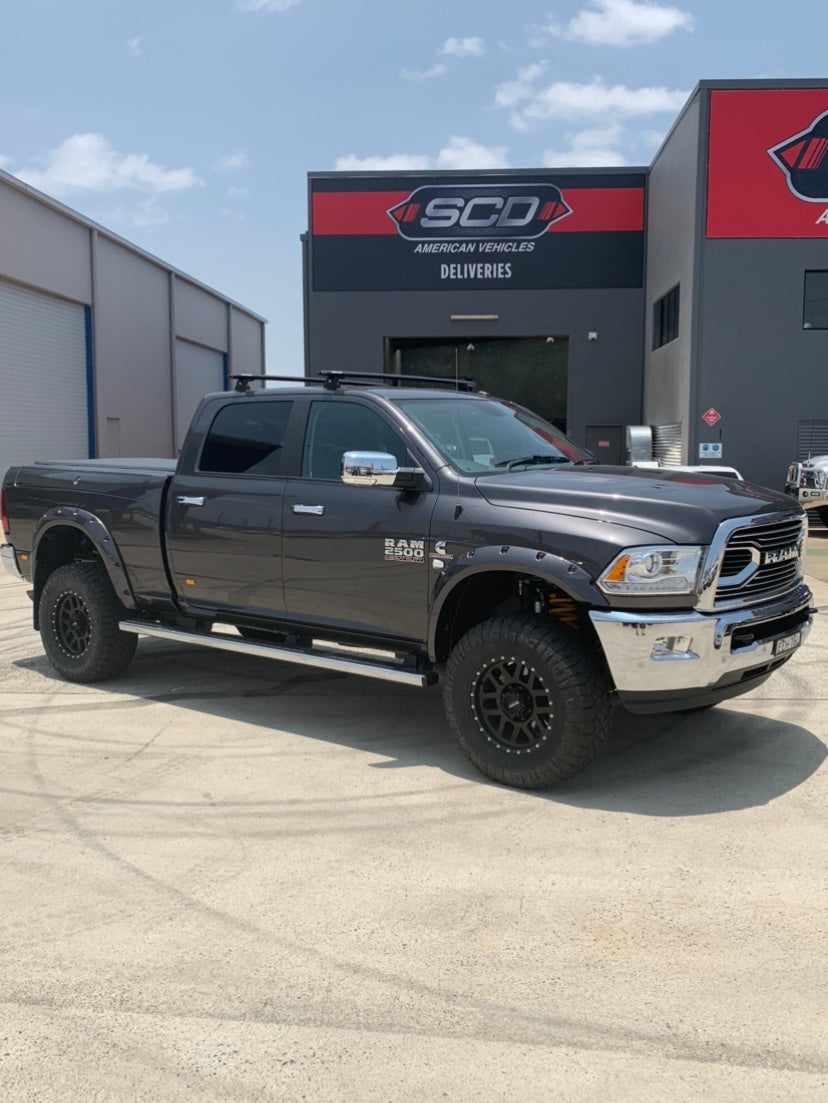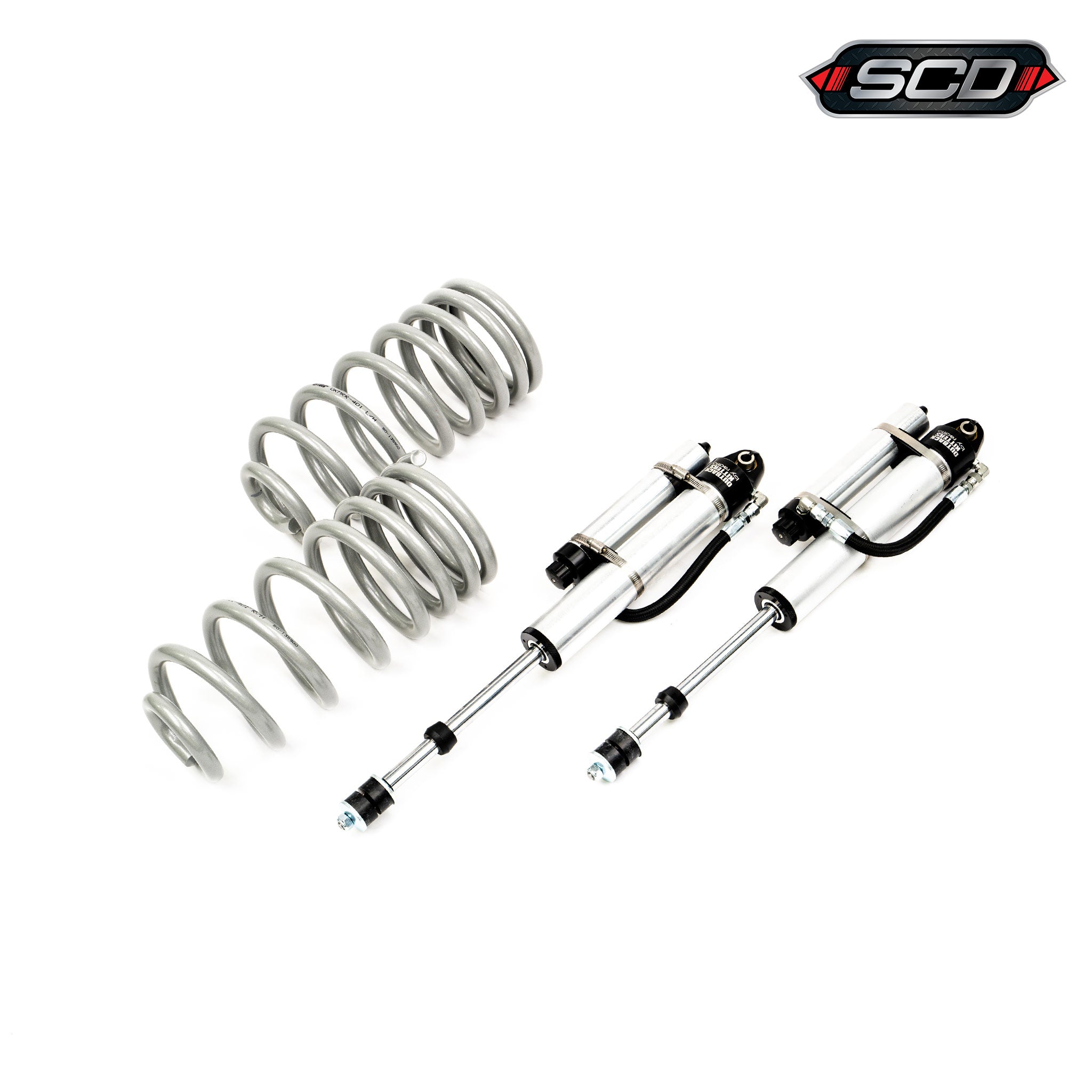 ---
RAM 2500 DJ Suspension Upgrade
---
If you're looking to upgrade the suspension on your RAM 2500, then look no further.
Coil Suspension Kits include:
2" Lifted or +20mm "Stock Height" Front Coils (with 20% Extra Load Rating)
2" Lifted or +20mm "Stock Height" Rear Coils

(with 20% Extra Load Rating)

Front & Rear Shocks
Optional Rear Airbags (additional cost)
Shock options:
EFS

Dual Walled Monotube Shock
45mm Inner Bore
Not a rebuildable shock / cannot be tuned to suit your ride
Outback Kitters (Contact for stock level enquiry)


Front -

Remote Reservoir Shocks

Rear - Remote Reservoir Shocks with Compression Adjuster
Hand assembled in the USA by Radflo Suspension and provides the best possible ride.
Includes

Rear Shock Guards
You can find more information on the

Outback Kitters shocks here.
Wheel & Tyre Fitment:
Customer supplied wheels & tyres can be installed for an additional $170, which includes the recalibration of the speedometer to match the new wheels & tyres as well as the changing of the vehicles minimum PSI warning to 30psi to allow for the tyres to be run at a lower PSI than factory when required while keeping the warning system active for the case of a blown tyre should that occur.
For larger wheels & tyres (e.g. 37's) trimming is required, even with a lift; this trimming can be done at an additional cost of $170.
*NOTE: FOR BEST RESULTS WITH THE OUTBACK KITTER SHOCKS, UTILISE OEM TOP BUSHES FROM VEHICLE*