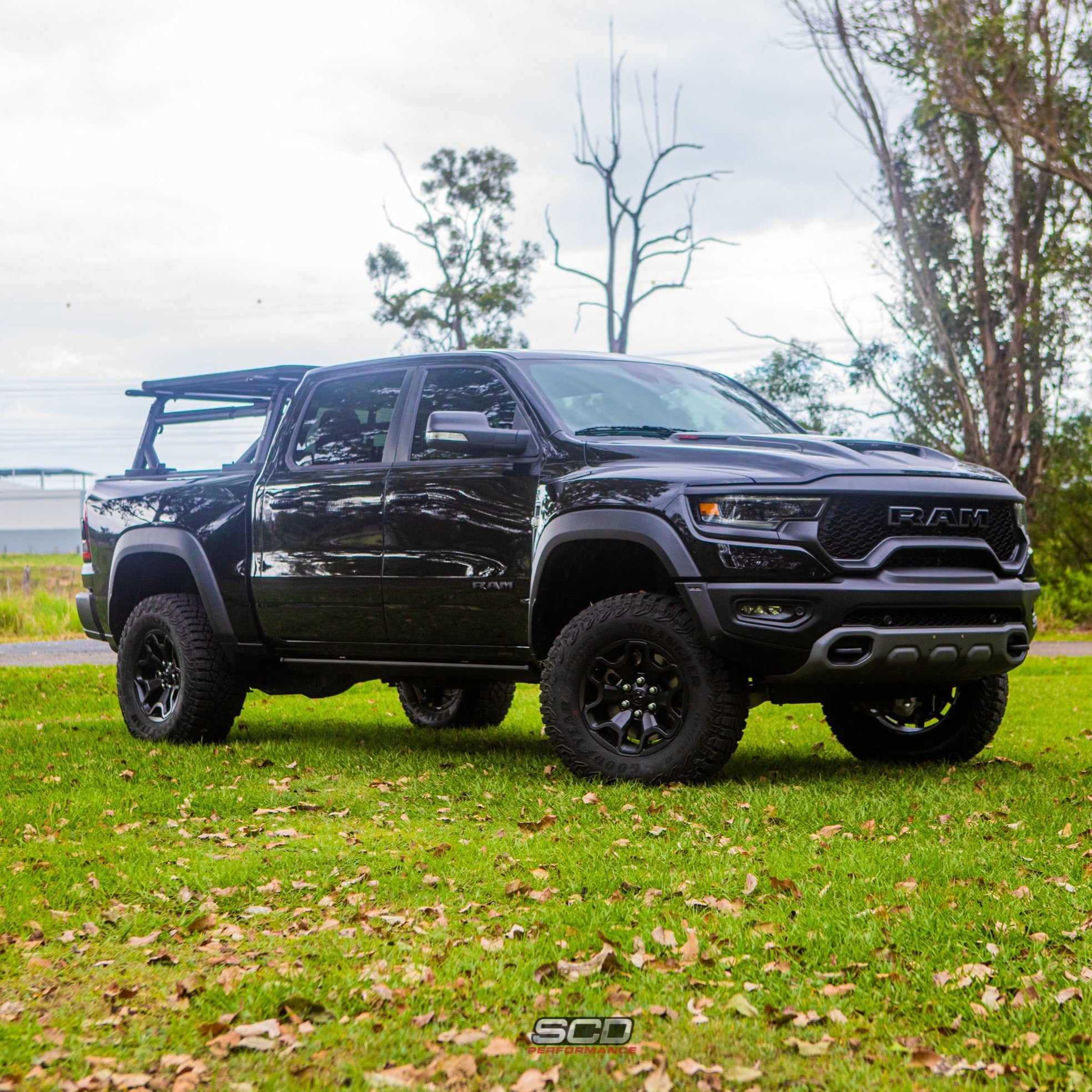 ---
RAM 1500 TRX 2" Lift
---
**ATTN: US CUSTOMERS - GO THROUGH THE CHECK OUT PROCESS TO CALCULATE FREIGHT**
RAM 1500 TRX not big enough? Lift it up by another 2 inches with our new custom lift kit which includes:
Front & Rear Coils (2" Front, 1" Rear), designed to provide a levelled look.
Slightly heavier duty coil which minimises sag under load and for a better handling ride.
These coils were designed to utilise the specialised stock Bilstein Shocks that were developed for the RAM 1500 TRX.
Lift your truck the proper way, by using bigger coils and not coil spacers.
Wheel & Tyre Fitment:
Customer supplied wheels & tyres can be installed for an additional $170, which includes the recalibration of the speedometer to match the new wheels & tyres as well as the changing of the vehicles minimum PSI warning to 30psi to allow for the tyres to be run at a lower PSI than factory when required while keeping the warning system active for the case of a blown tyre should that occur.
For larger wheels & tyres (e.g. 37's) trimming is required, even with a lift; this trimming can be done at an additional cost of $170.
Price is for supply only. Contact us for installation.
*For customers outside of Australia, please email our team at "sales@scdperformance.com.au" to enquire further/place an order.*