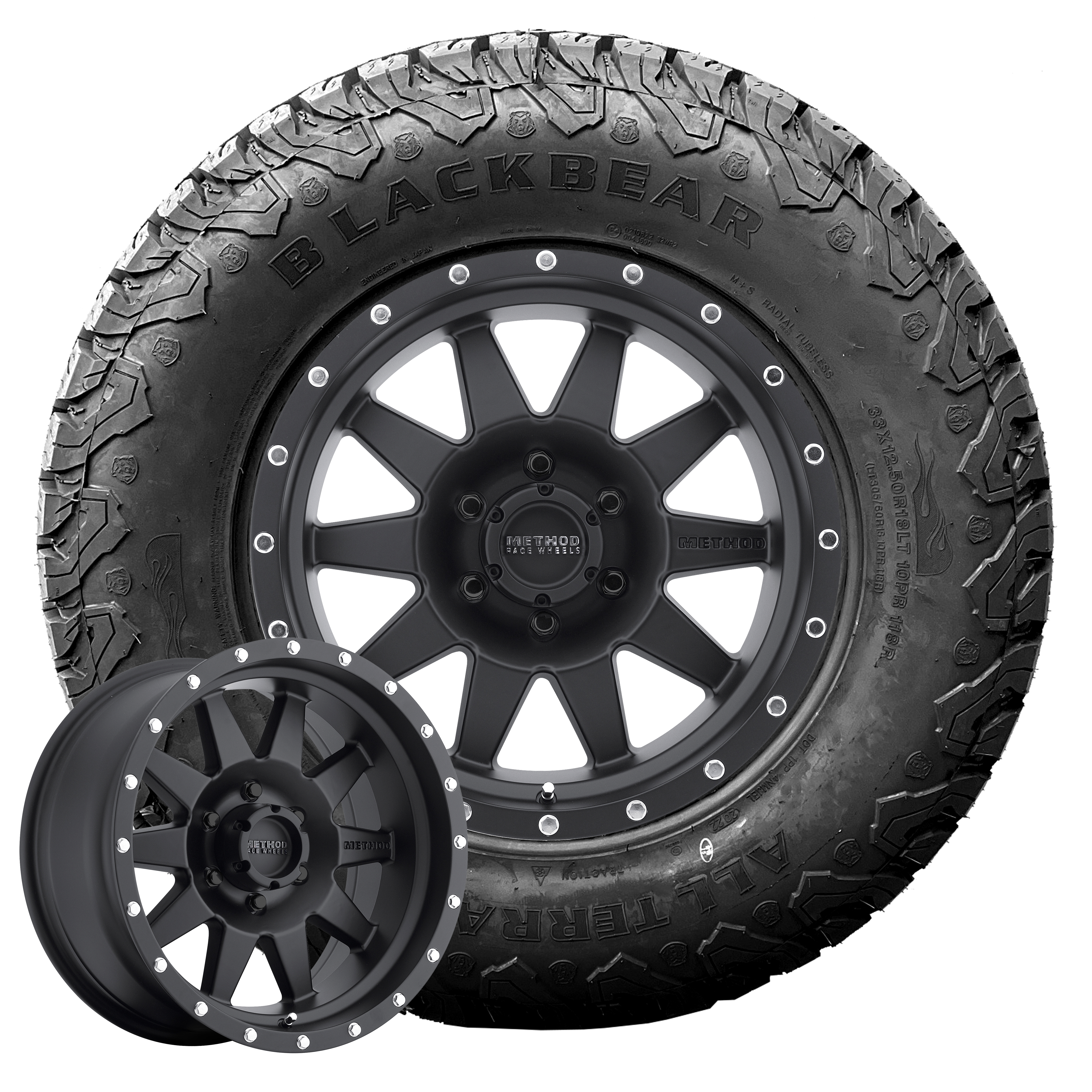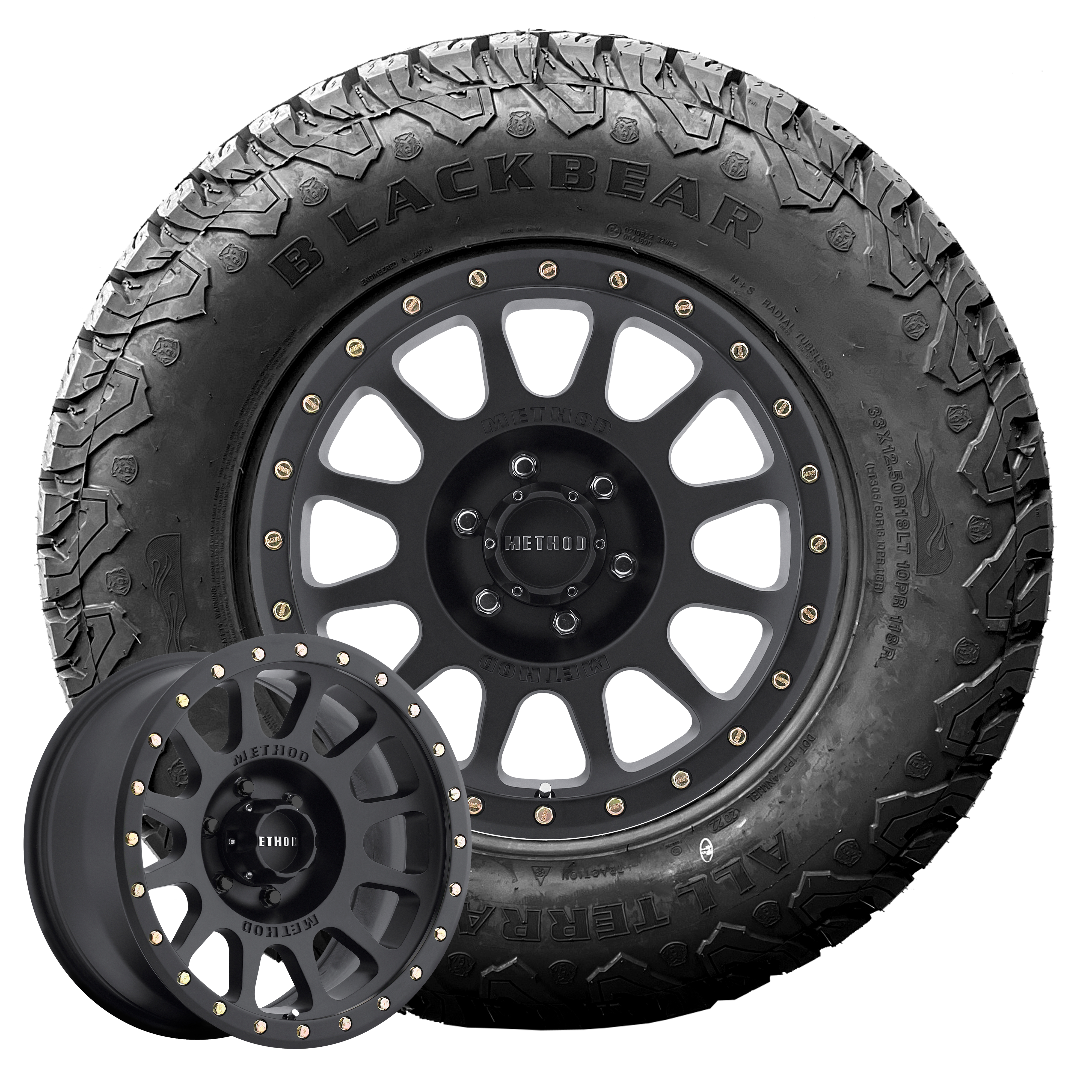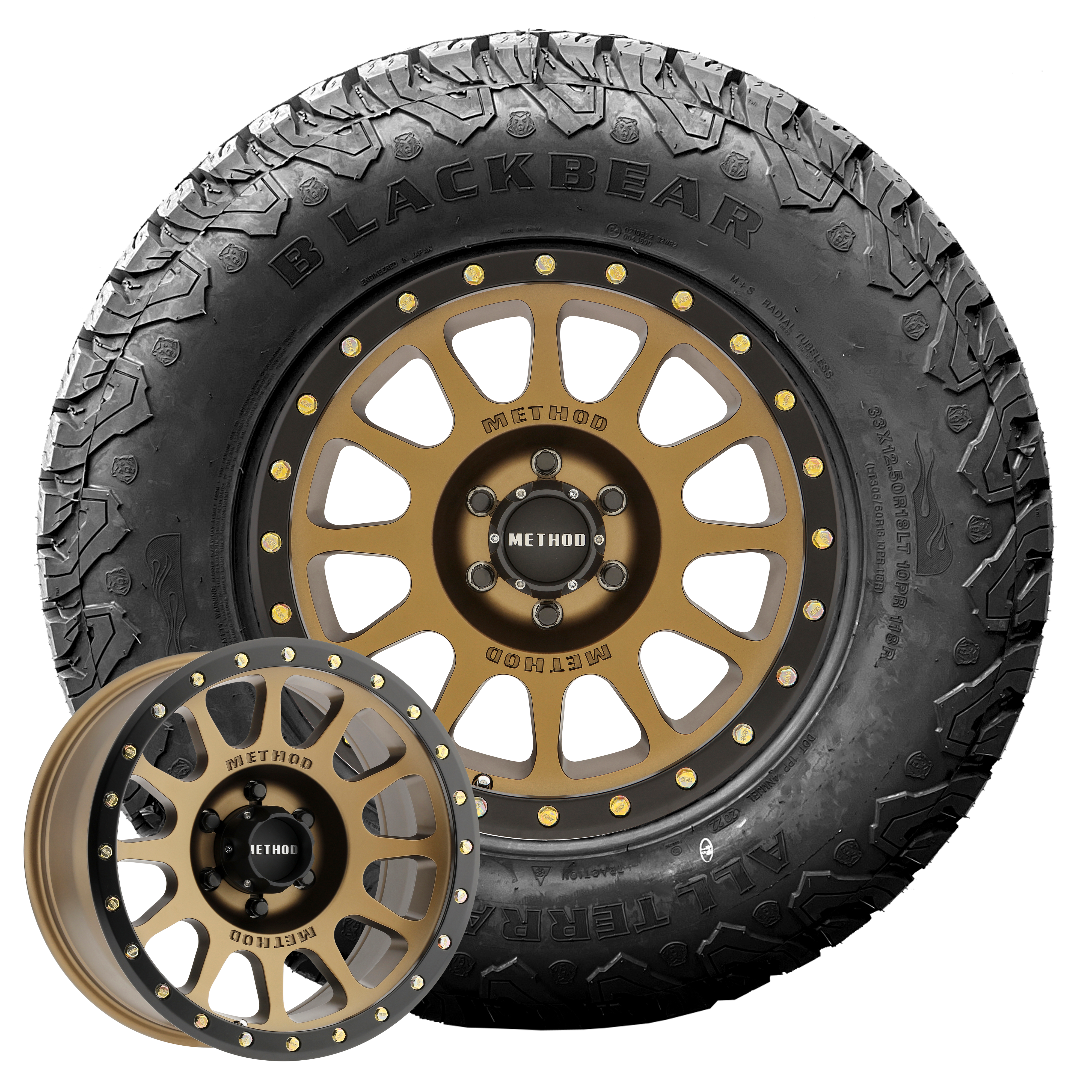 ---
RAM 1500 DT Wheel & Tyre Package
SKU: NV305 Matte Black + 33" Black Bear AT + 1" flare style
---
If you're looking to spruce up your RAM 1500 DT with some wheels and tyres that will look the part, then check out the options we have here.
Package includes:
4 x Method 18" Wheel (additional available for purchase)
4 x Blackbear 35" tyre

(additional available for purchase)

Fitting & Balancing at SCD Performance
Speedometer programming for 35" Tyres
Tyre Pressure Monitoring System (TPMS) programming for 30psi minimum
We use and trust the Method Race Wheels as the strongest, most stylish wheels on the market today.
Tyres used:

- All Terrain Tyres for minimal road noise with maximum off road traction.
- Choice of Black Bear 33" or 35" Tyre (All Terrain) for a superior tyre that has an unbelievably thick side wall, making them one of the toughest tyres on the market.
IMPORTANT NOTES:
35" Tyres will not fit on a RAM 1500 DT with Factory Air Suspension.
Coil suspension RAM 1500 DT will require a 2" Lift and wider flares to fit 35" Tyres.
You can see our Lift Kit options here:
Please contact us to confirm pricing & availability.