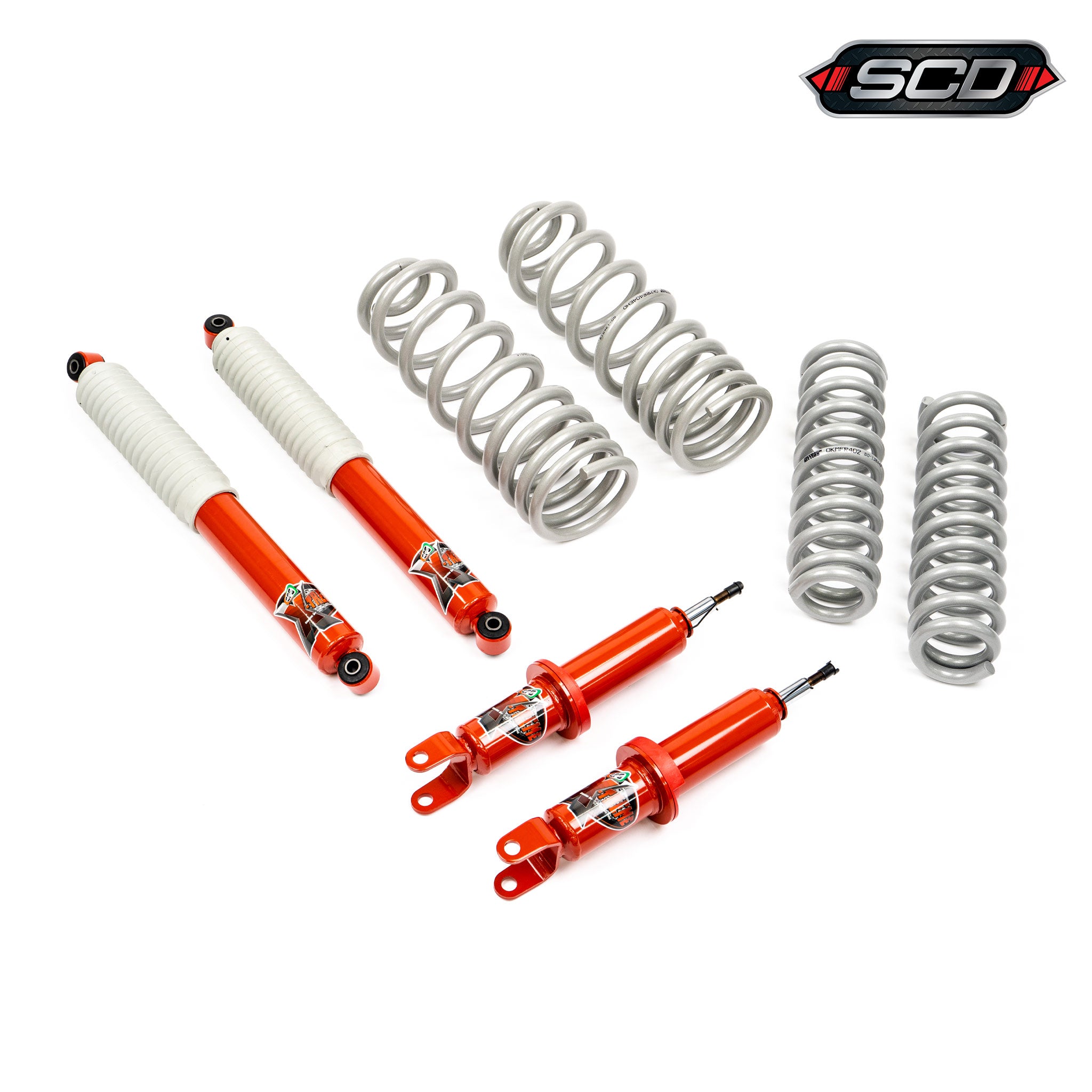 ---
RAM 1500 (DS) GVM Upgrade
---
With our GVM upgrade, you can go from a GVM (Gross Vehicle Mass) of 3,450kg to 3,795kg. Not only do we upgrade the suspension, but we also reinforce the rear diff for extra strength. If you purchased your vehicle through the RAM Australia Dealership Network, you already have the 10% GVM from 3,090kg to 3,400kg. To do a further 10% GVM upgrade you need to do it properly and brace the rear diff and axle housing like we do.
This is only valid for QLD and NSW registered vehicles. We do not have an option to do the upgrade for other states as of yet.
Our kit includes
2" Lifted Front Coils
2" Lifted Extra Heavy Duty Rear Coils
Front & Rear EFS Shocks
Rear Diff & Axle Housing Reinforcement (New Rear Axle Rating: 2110kg)
Mod Plate
Installation
Optional Rear Airbags ($600)
*NSW Mod Plates cost an extra $200 and this will be added to the final price.
This is for the RAM 1500 DS (2012+, Classic Shape).
This kit cannot be sent out to be installed locally and must be done at the SCD workshop in Brisbane.
This kit cannot be fitted to a RAM 1500 DS Eco Diesel.
If you wish to book this in, please call us on 1300 735 003 option 3 or email accessories@scdamerica.com.au
Wheel & Tyre Fitment:
Customer supplied wheels & tyres can be installed for an additional $170, which includes the recalibration of the speedometer to match the new wheels & tyres as well as the changing of the vehicles minimum PSI warning to 30psi to allow for the tyres to be run at a lower PSI than factory when required while keeping the warning system active for the case of a blown tyre should that occur.
For larger wheels & tyres (e.g. 37's) trimming is required, even with a lift; this trimming can be done at an additional cost of $170.