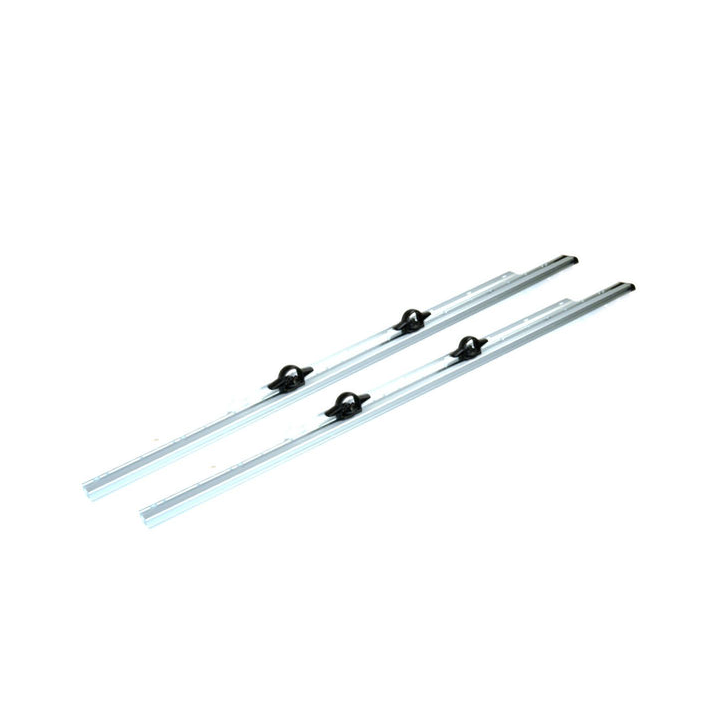 ---
RAM 1500 DS/DT Silver Replacement Cargo Rails 5'7 Tub Size
---
These rails can be used to replace the black factory rails on a RAM 1500 with RAM Boxes and the OEM tonneau cover.

The black factory rails on the RAM 1500's that have RAMboxes and come with an OEM tonneau cover from factory are not compatible with most aftermarket tonneau covers. This is because the RAMbox models that come with the OEM tonneau cover have unique rails fit to them (generally black) which the other models do not (with theirs being generally silver).

By swapping out the factory rails, you gain access to a wider range of aftermarket tonneau covers!
**These will only suit the 5'7 Tub and not the 6'4**
Comes in set of 2.