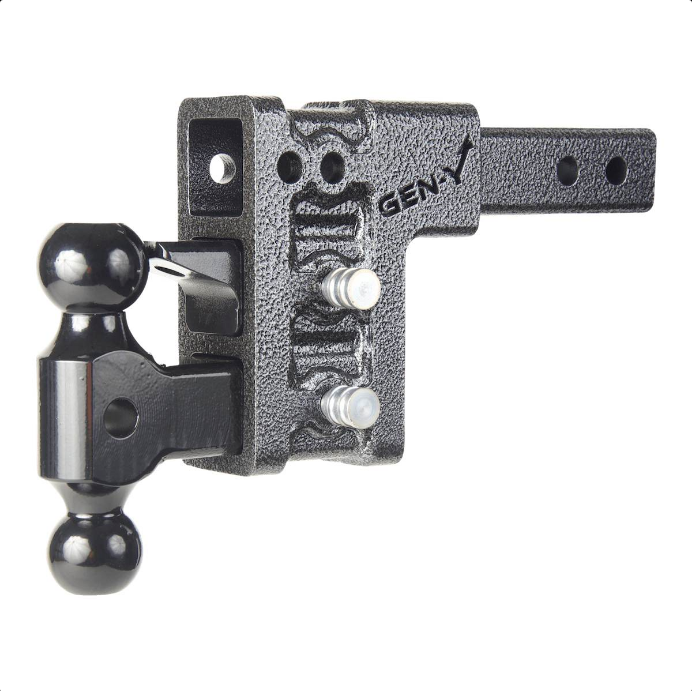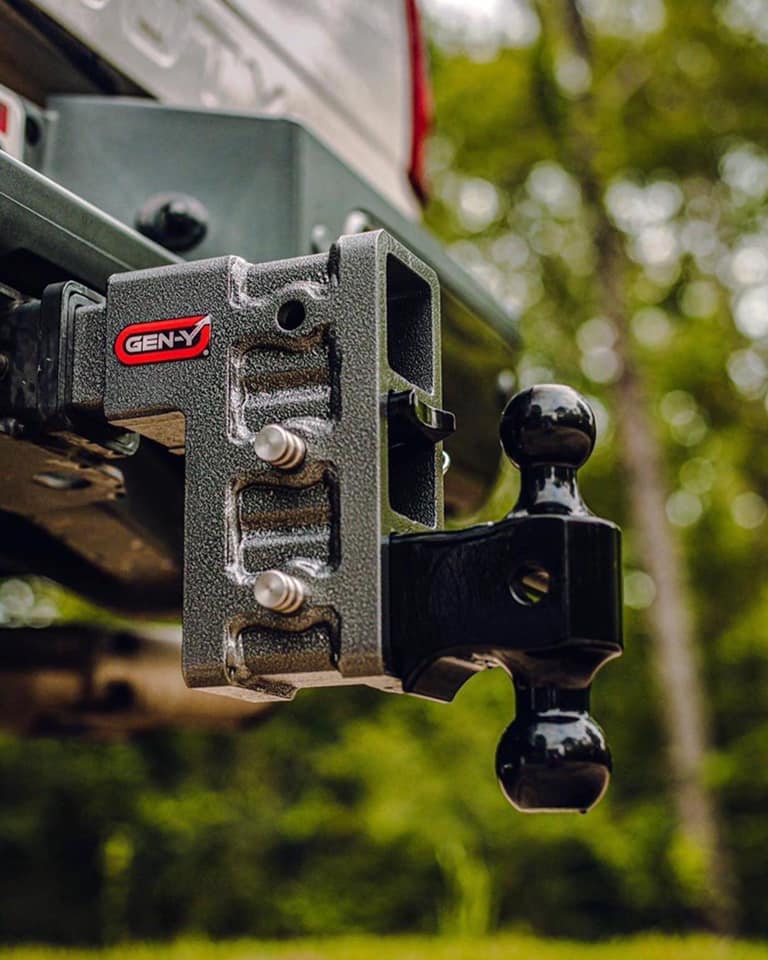 ---
Gen-Y 2" Adjustable Tow Hitch w/ 5" Drop
---
Check out the amazing Gen-Y tow hitch which have adjustable positions to help you tow what you need whilst keeping it all level
Rated up to 7,000kg
Sand Blasted and Coated with a Durable Silver-Vein Powder Coat
Comes standard with a 50mm/70mm tow ball
Hitch is fully rated for use in both a standard and reverse configuration. However, be careful that the tailgate doesn't fall down and get dented from the hitch if used in a reverse setting. It is recommended to get a tailgate assist if you intend on having the hitch going upwards instead of downwards
This 3 Hole / 5" Drop hitch is recommended for:
RAM 1500 with a 0-2" lift
50mm ball is rated to 4.5t, however Australia legislation requires anything over 3.5t to be towed on a DO45/70mm ball or Pintle.
70mm ball is rated to 7t.
If you need the DO35/45 tongue attachment, you can also purchase it if you click here.
**You should never exceed recommended capacity on any trailer tow coupling or vehicle receiver hitch**