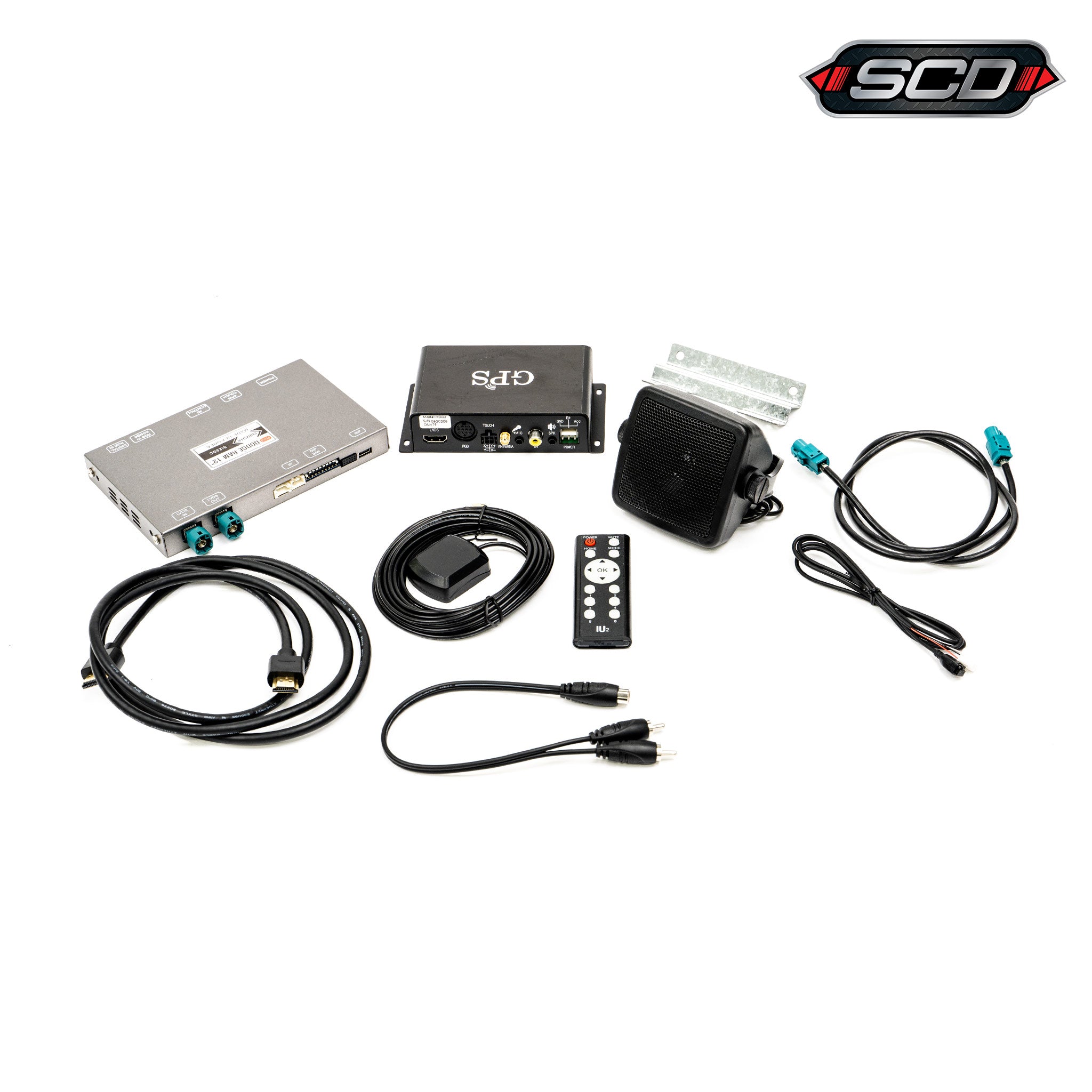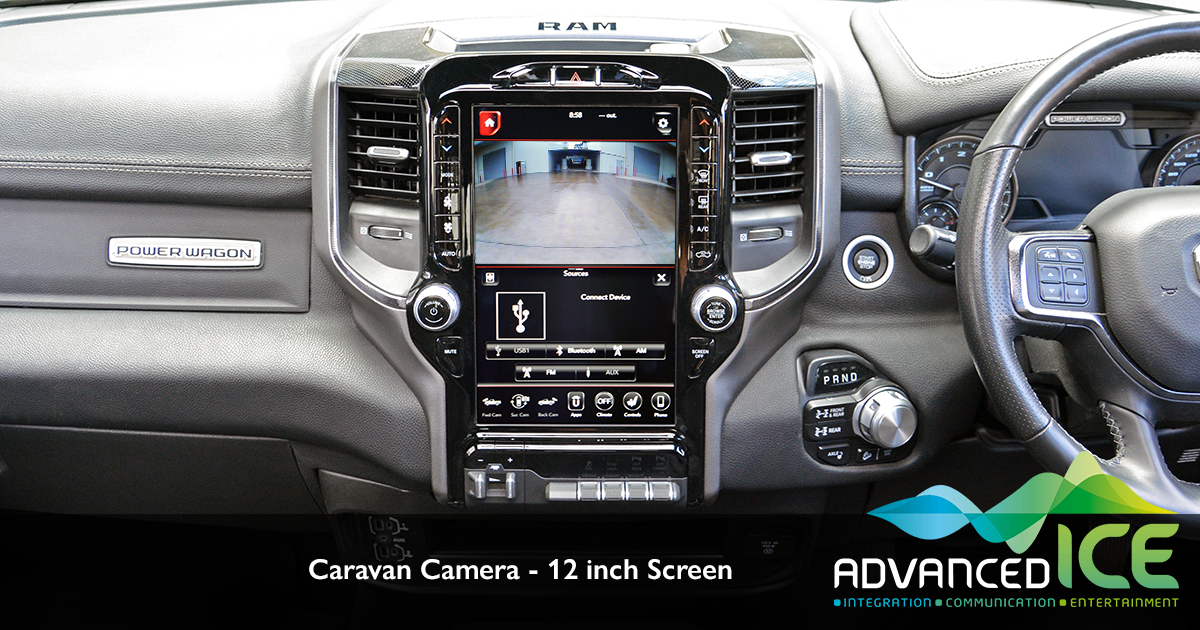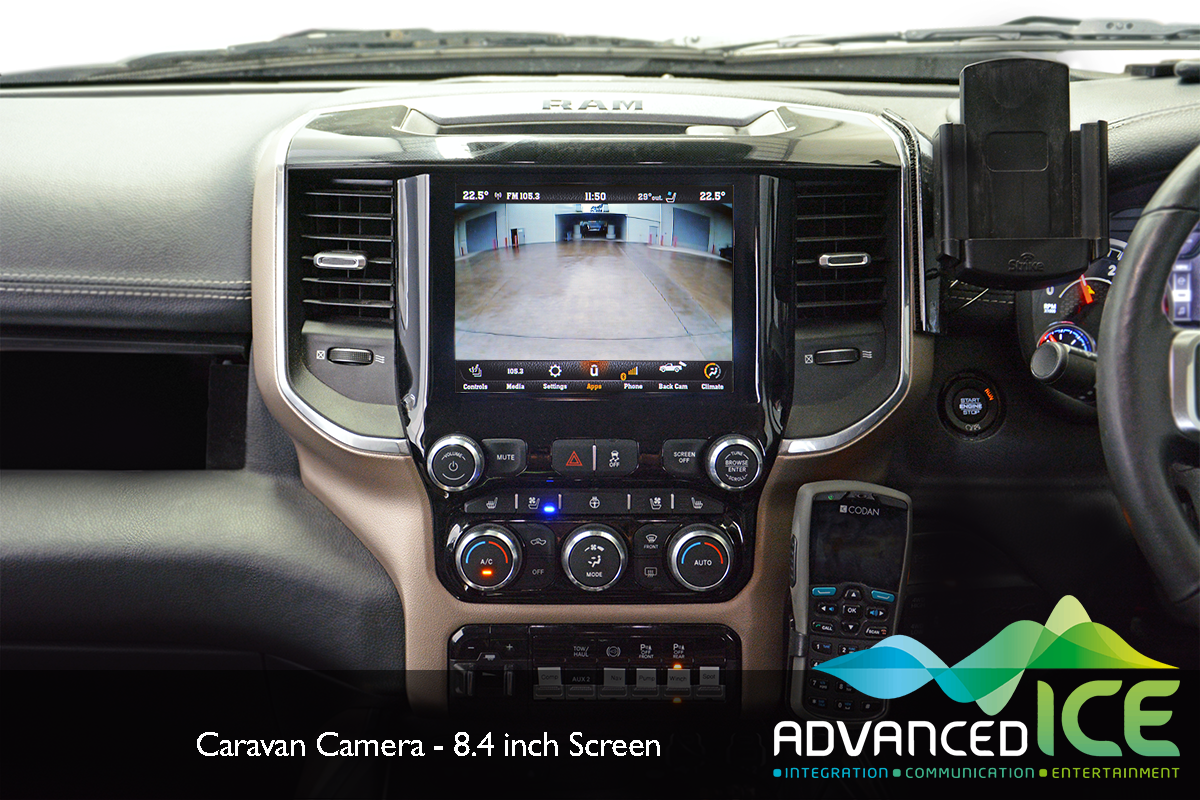 ---
Caravan Reverse Camera Package
---
*PLEASE NOTE THAT THIS PACKAGE DOES NOT INCLUDE HEMA / NAVIGATION MAPS. THIS VIDEO DEMONSTRATES HOW THE SYSTEM WORKS* 
**THIS IS NOT CURRENTLY COMPATIBLE WITH AHD CARAVAN CAMERAS**
If you want to take advantage of your Caravan Camera to be integrated into your 12.1" or 8.4" screen, then check out our Caravan Camera Integration:
Integrate your Caravan Camera and have it set up to work whilst driving along the highway so you can see if anyone is behind you.
Compatible with up to 4 x Cameras, perfect for Horse Floats if you have "in-trailer" cameras.
Camera Image can be viewed while driving forwards
Compatible with Safety Dave (Single or Dual Camera)
Compatible with Bushtracker Caravan integrated to 12 Pin Plug
Compatible with Polaris Camera
Retains all factory features and functionality
You can activate the system anytime to view the additional trailer while driving forwards and it won't affect any of the functionality of the factory audio system. On the 12 Inch screen we developed "Dual View" function that allows you to easily switch the camera image from the top half of the screen to the bottom.
This product is compatible with the following RAM Systems:-
DT 1500 RAM with 12 Inch UAX or 8.4 Inch UAV uConnect Systems
DJ 2500 & 3500 RAM with 12 Inch UAX or 8.4 Inch UAV uConnect Systems
Note – This is not compatible with the 8.4 UAM uConnect 4 Radio. This is a more basic system with manual air conditioning controls.
 *This is ONLY available on the RAM 1500 DT and the RAM 2500/3500 Gen 5 trucks (2019+ model year onwards) with the 12.1" or 8.4" screens.

Download the User Manual here.